Hot weather has arrived.   Temperatures it the 90's in the air, and often much higher in and around your vehicle and its major systems.   The National Highway Transportation Safety Administration is asking Idaho Car and Truck Dealers to share the following hot weather driving safety tips with you.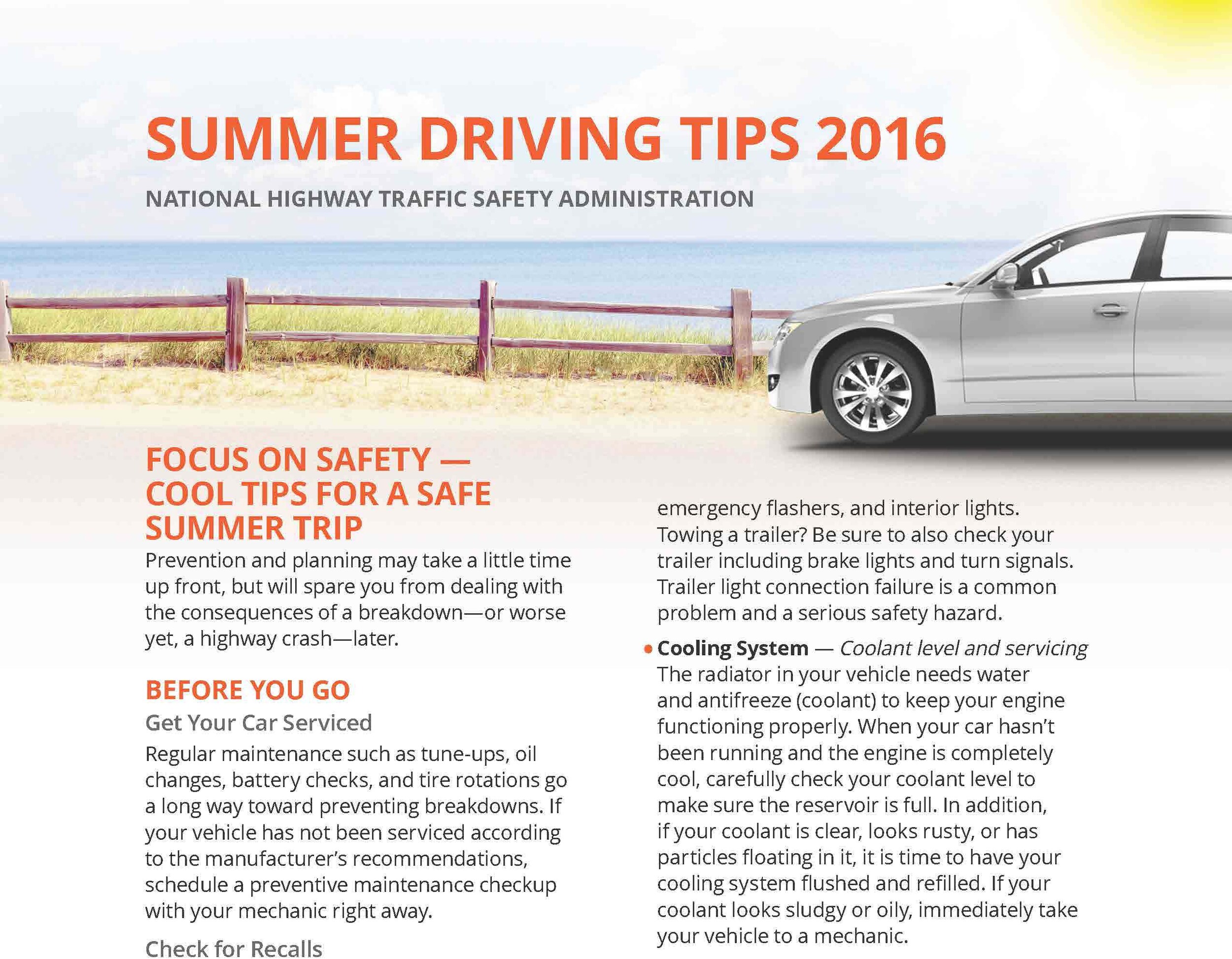 See the comprehensive white paper below to find a full list of tips and check points to ensure the safety of you and your family on the road. 
Get info on checking and servicing major systems like lights, fluids, cooling, tires and more.     And, for local advise and help, be sure to check out our own
20th Century Summer Driving Checklist here.
Click the icon below to download the NHTSA Summer Safety Tips as .pdf.