20th Century is Your Truck Authority--with 70 years experience stocking and servicing the best pickup trucks in the world for hard working people like you who depend on them. 
We have the friendliest people in the region, and a true commitment to personal service.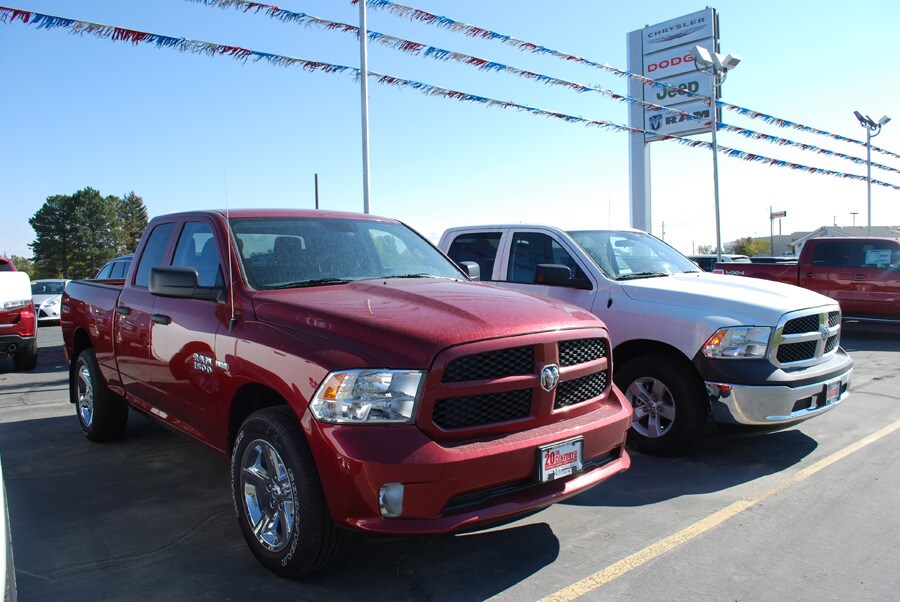 Check out our cu
rrent inventory
--and  call us for our best prices.   Some prices listed here are before rebates, discounts and incentives--so your actual cost will be lower.                                               
Take a test drive.  Smell that new truck smell.  Hear the sound of a perfectly tuned engine. Feel the tight steering response.  Take a drive and risk...falling in love with a new RAM.   
We'll make the rest as easy as possible.
20th Century does everything to SAVE YOU MONEY.    With our lower overhead, we can pass savings on to you the larger dealerships can't.   We'll help you take advantage of all available factory incentives and membership discounts, and give you the best value in the region on your trade.   Browse our inventory below, and come talk to 20th Century today!